Our Products
Product Center /
flocculant supplier|flocculant manufacturer|cationic flocculant|anionic flocculant|nonionic flocculant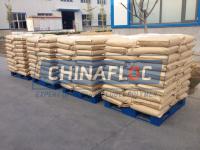 flocculant supplier|flocculant manufacturer|cationic flocculant|anionic flocculant|nonionic flocculant: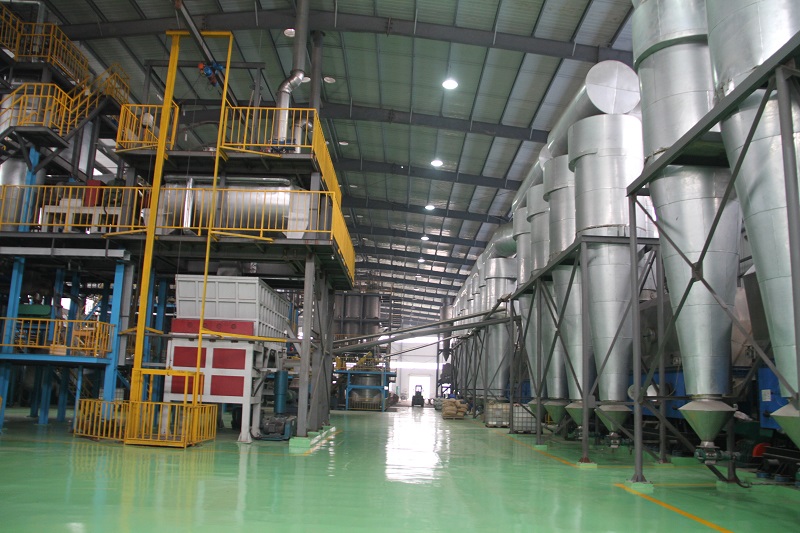 Our products have demonstrated to be highly-effective in removing suspended particles and impurities from various types of wastewater.
Flocculant is a linear polymer comprised of monomers unit with functional groups of amide that adsorb on to the surface of particles. These particles are bridged together by the long polymer chain drawing the particles closer together. This process is called flocculation and is widely used in wastewater treatment.
FLOCCULANT CHARACTERISTICS
| | |
| --- | --- |
| FLOCCULATION | FLOCCULANT has the ability to bridge together particles suspended in solution by an adsorption process. Polymers often have electrostatic charges that allow for surface particle neutralization resulting in flocculation. |
| ADSORPTION AND ADHESION | FLOCCULANT creates reversible covalent bonds between particle surfaces allowing the particle to gain size and mass. |
| FRICTION REDUCTION | FLOCCULANT can effectively reduce fluid friction in a pipe. The friction loss can be minimized by 50-80% with small amounts of FLOCCULANT added to a liquid. |
| THICKENING | FLOCCULANT is used to thicken a variety of sludges in both neutral and acidic conditions. FLOCCULANT used for thicken can have additional structures such as branched and cross-linked. FLOCCULANT will hydrolyze at pH values above 10. |
When aqueous FLOCCULANT solutions are mixed with sewage, the active amide groups on the polymer chain adsorb onto the surface of suspended material in the sewage and created bridges between them such that they now begin to exclude water from their newly formed structure. Once a small particle, now form larger flocs which can improve sedimentation rates in clarifiers, floatation rates in DAF systems and water removal in sludge thickening equipment. FLOCCULANT is widely used in domestic sewage treatment, mining tailings pulp & paper making, petrochemicals, chemicals, textiles, oil sands and mining industries.
OUR PRODUCT CHARACTERISTICS
| ITEMS | ANIONIC FLOCCULANT | CATIONIC FLOCCULANT | NON-IONIC FLOCCULANT | AMPHOTERIC FLOCCULANT |
| --- | --- | --- | --- | --- |
| PARTICLE SIZE (MM) | 0.15 | 0.15 | 0.15 | 0.15 |
| DRY WEIGHT (%) | >89 | >89 | >89 | >89 |
| DISSOLUTION TIME (HOUR) | <1 | <1 | <1 | <1 |
| INSOLUBLE (%) | <0.2 | <0.2 | <0.2 | <0.2 |
| MOLECULAR WEIGHT (MILLION) | 3-29 | 3-16 | 3-15 | 8-15 |
| RELATIVE CHARGE (%) | 10-40 | 5-80 | 3-10 | - |
| ANIONIC CHARGE (%) | - | - | - | 5-15 |
| CATIONIC CHARGE (%) | - | - | - | 5-50 |
| RESIDUAL AM (PPM) | <500 | <500 | <500 | <500 |
| PH RANGE | 5-14 | 2-14 | 3-10 | 1-14 |
Anionic FLOCCULANT: It is widely used in waste water treatment of chemical industry, municipal sewage treatment, such as coal washing, mineral processing, metallurgy, iron and steel industry and electronic industry. It is also used in oil industry to enhance oil recovery which is widely used. In addition, it can be used as paper additives and textile pulp agent.
Cationic FLOCCULANT: It is very efficient in usage and has high dehydration rate. It is used for the waste water treatment in alcohol factory, monosodium glutamate factory, sugar factory, beverage factory, tanneries, dyeing and other fields. It has a better effect to be used together with inorganic coagulant in particular. It can be used as paper additives as well.
Non-ionic FLOCCULANT: It is the most appropriate to use NFLOCCULANT, when the sewage is acidic. It is also used as agents for the textile pulp, paper chemicals, water shutoff agent, and etc.Because of its non-ionic functional group, PH value and salts have a little influence on NFLOCCULANT's flocculation. In the neutral or alkaline conditions, the flocculation effect is not as good as AFLOCCULANT, but better than AFLOCCULANT in acidic conditions.
Amphoteric FLOCCULANT: It can be used in a wide range of PH value. It can also be used in ore leaching with strong acid or extract valuable metals from the acid catalyst with metals. Amphoteric ion is not the mixing of anionic and cationic. It is applied to all kinds of waste water treatment like oil contamination, organic sewage, inorganic sewage, complex sewage with frequently water quality changing and sludge dewatering. It is also used as paper additives, oilfield water shutoff agent, and etc.
25 Kg paper plastic three-in-one compound woven bags, or according to users' requirement; Its shelf life is 2 years.
The product is moisture absorbent, thus to protect from damp and moist for conservation. It should be stored in a dry and ventilate storehouse, and not be exposed to air and sunshine.