Our Products
Polyacrylamide /
Application of polyacrylamide (Magnafloc 611 919)
Application of polyacrylamide (Magnafloc 611 919)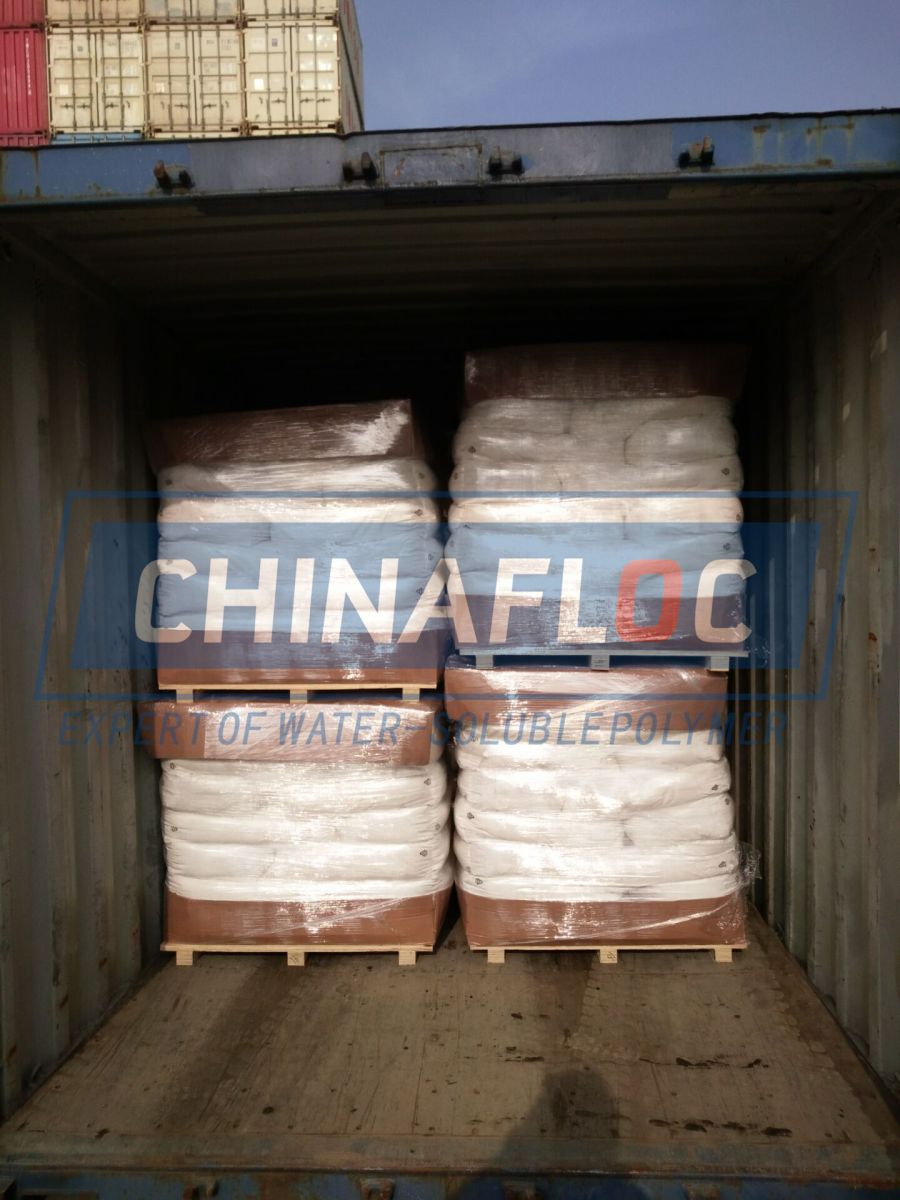 Polyacrylamide is referred to as PAM, commonly known as flocculant or coagulant. It is divided into cationic, anionic and non-ionic type, with a molecular weight between 3 million and 20 million. The appearance of the product is white or slightly powder. Liquid is colorless viscous colloidal, the temperature is more than 120℃ easy decomposition, easily soluble in water, its aqueous solution nearly transparent viscous liquid, is a non-hazardous, non-toxic, non-corrosive, solid PAM has hygroscopicity, hygroscopicity increases with the increase of ionic degree, PAM has good thermal stability; It has good stability when heated to 100℃, but it is easy to decompose the produced nitrogen when it is above 150℃, and it is insoluble in water due to imination between molecules. Density (g) mL 23℃1.302. When the vitrification humidity is 153℃, PAM exhibits non-Newtonian fluidity under stress. This product is non-toxic, pay attention to moistureproof, rain proof, avoid sun exposure. Storage life: 2 years,25kg paper bags (lined plastic bags and pasted kraft paper bags). The stack height does not exceed 10 layers.
PAM is a water-soluble polymer, insoluble in most organic solvents, has good flocculation, can reduce the friction resistance between the liquid, according to the ionic characteristics can be divided into non-ionic, anion, cation and amphoteric type four types.
Polyacrylamide negative/cation essential difference
Flocculant cationic degree is measured by charge density, anionic non - ion called degree of hydrolysis. There are different calculation methods for ionic degree: high ionic degree, in cationic flocculant generally refers to the addition of more cationic monomers, cationic monomers are very expensive, so the ionic degree is often closely related to the cost. In anionic flocculant, the negative group after hydrolysis is generally, such as --COOH, strong degree of hydrolysis. The surface of many SS type substances is often charged, obviously, the same charge flocculant can use the principle of opposites attract to flocculate SS type substances. After charge neutralization, the molecular chain of the polyacrylamide itself is used to form large floc. This is the basic principle of sewage flocculant.
PAM application range
 printing and dyeing wastewater treatment
Most of China's printing and dyeing enterprises are concentrated in Jiangsu, Zhejiang, Guangdong and other places, and the wastewater produced is basically treated internally. The commonly used physical and chemical treatment process of printing and dyeing wastewater treatment is mainly coagulating precipitation and coagulating float. Electrolysis, biological activated carbon and chemical oxidation are sometimes used in dyeing wastewater treatment. And these places to use polyacrylamide to choose a variety of ionic degrees, coagulants generally use anionic polyacrylamide, physical treatment useful to anionic or non-ionic flocculants, biochemical sludge generally adopts cation or high molecular weight non-ion is more common.
 oil field is used for oil water separation
In the process of oilfield development, in order to improve the oil well production and oil recovery, need a lot of water for waterflooding Produced at the same time, along with crude oil, formation water and injected water can be produced, together with the original oil in the ground to generate a lot of oily water, oil/water separation after to save water and reduce the cost of the application of the water must be tested Consider the purification and reuse of wastewater from oil production. The wastewater from oil production in Jiyuan oil production area has the characteristics of high oil content, high mechanical impurity, high organic matter content, high salinity, complex composition and property, big change and difficult treatment.
 paper industry application
For the paper industry, polyacrylamide is mainly used as a binder for pulp fibers and additives, or for wastewater treatment. Growth in China, South America, India and other Asia-Pacific markets is encouraging relative to the mature Markets of Europe and North America. But due to the impact of the financial crisis, paper production growth slowed down, hindered the development of polyacrylamide market. In addition, the technical content of the paper industry itself is not high, the market demand is relatively stable, which determines the polyacrylamide used in the industry can create limited profits.
 food wastewater treatment, PAM product selection should still pay attention to the following aspects:
The selection of flocculant must fully consider the requirements of technology and equipment.
② The strength of flocs can be improved by increasing the molecular weight of flocs.
③ The charge value of flocculant must be screened by experiment.
④ Climate change (temperature) affects the selection of flocculant
⑤ Choose the molecular weight of flocculant according to the size of flocs required by the treatment process.
⑥ Before treatment, the flocculant must be fully mixed and dissolved with the sludge. The technical support department can provide follow-up services from product selection to field application. For sludge dewatering and other difficulties have in-depth research, can provide you with the optimal treatment scheme and the most suitable flocculant products.