Our Products
Polyacrylamide /
Application of anionic polyacrylamide in water treatment and beneficiation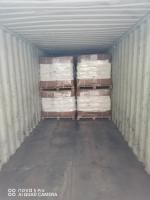 Application of anionic polyacrylamide in water treatment and beneficiation
Polyacrylamide (PAM) is acrylamide monomer under the action of initiator homopolymerization or copolymerization of polymers, is one of the most widely used water-soluble polymer materials, mainly used in oil exploitation, water treatment, textile, paper making, mineral processing, medicine, agriculture and other industries.
Five, PAM product classification:
(a), non-ionic polyacrylamide (NPAM) :
Non-ionic polyacrylamide series products are linear polymers with high molecular weight and low ionic degree synthesized by special process. Because it has special groups,
It is endowed with the role of flocculation, dispersion, thickening, bonding, film formation, gel, stable colloid. Non-ionic polyacrylamide can be divided into ultra high relative molecular weight polyacrylamide, high relative molecular weight polyacrylamide, relative molecular weight polyacrylamide and low relative molecular weight polyacrylamide. Ultra high relative molecular weight polyacrylamide is mainly used for three oil recovery in the oil field, high relative molecular weight polyacrylamide is mainly used as flocculant, medium relative molecular weight polyacrylamide is mainly used as paper dry strength agent, low relative molecular weight polyacrylamide is mainly used as dispersant.
1) Technical indicators:
Appearance: white granule or powder
Molecular weight: tens to 20 million
2) Purpose:
1. In the mining industry, large quantities of water are often used and the useful solids in the water must be recovered and the waste water purified for recycling. The application of non-ionic polyacrylamide flocculants can promote the settling of solids,
The clarification of the liquid and dewatering of the mud cake can improve production efficiency, reduce tailings loss and water consumption, reduce equipment investment and processing costs, and eliminate environmental pollution. For example, leaching of molybdenum,
Gold precipitation, separation, uranium recovery;
2. In the process of coal washing,
The sedimentation and filtration of pulverized coal and slime are the main economic problems and pollution control problems. Non-ionic polyacrylamide series products can reduce soil coloring, pipeline blockage, pump maintenance and river pollution, improve production capacity,
Recovery of pulverized coal and improve the filtration rate, but also can make the water completely clarified;
3. In the electrolytic refining process, the metal precipitation can be homogenized to make the coating brighter and improve the current efficiency;
4. In inorganic fiber mud (asbestos-cement products), the drainage of asbestos-cement products can be improved, and the strength of asbestos slab is increased; In the insulation board,
Can improve the combination of additives and fiber ability;
5. Can be used as additives for plastic film and agricultural film;
6 non-ionic polyacrylamide composite materials can be used as ore deposits, ponds, DAMS, foundation grouting materials;
7. In soil improvement, it can enhance the firmness of soil aggregate structure, increase soil water content and soil structure carrying load;
8. Polyacrylamide gel can be used to separate substances to maintain biological activity, controlled release of drugs and enzyme embedding, protein electrophoresis, gel electrolyte of batteries.
9. Used for sewage treatment, when the sewage is acidic, this product has special effects, can also be used with polyaluminum, polyferric sulfate and so on.
3) Precautions:
1. Ionic PAM is through the long chain of its polymer in the sewage of many fine particles or oil beads entangled together to form a bridge. It is a kind of flocculant with very strong flocculation ability
, its flocculation rate is faster than anionic PAM. In the treatment of oil-bearing wastewater in oil field, it is usually used together with aluminum salt.
2 before use to determine the optimal dosage through the experiment, the dosage is too low, does not work, the dosage is too high, but has the opposite effect. This is because PAM does not flocculate but disperses and stabilizes beyond a certain concentration.
3. Lower concentration should be used when dosing to ensure uniform mixing.
(two), cationic polyacrylamide (CPAM)
Cationic polyacrylamide is linear polymer compound, because it has a variety of active groups, and many substances affinity, adsorption hydrogen bond. Mainly flocculating negatively charged colloids,
With turbidity removal, decolorization, adsorption, adhesion and other functions, suitable for dyeing, papermaking, food, construction, metallurgy, mineral processing, coal powder, oil field, aquatic processing and fermentation industries with higher organic colloid content of wastewater treatment,
Especially suitable for municipal sewage, municipal sludge, papermaking sludge and other industrial sludge dewatering treatment.
1) Technical indicators:
Appearance: white granule or powder;
Molecular weight: 3-15 million
Cationic degree: 3%--100%
2) Purpose:
1, as flocculating agent, mainly used in industrial solid-liquid separation process, including settlement, clarification, concentration and sludge dewatering technology, application of the main industries are: urban sewage treatment, paper industry, food processing, petrochemical industry, metallurgical industry, processing industry, dyeing industry and sugar industry and all kinds of industrial wastewater treatment. Used in urban sewage and meat, poultry, food processing wastewater treatment process of sludge precipitation and sludge dewatering by its organic colloid electrical group of sludge negative charge neutralization and excellent polymer bridging coagulation function, prompting colloid particles gathered into large pieces of floc, separated from the slurry. The effect is obvious and the dosage is small.
2, in the paper industry can be used as paper dry strength agent, retention agent, filter agent, can greatly improve the quality of paper, cost saving, improve the production capacity of paper mill.
Can directly and inorganic salt ions, fiber and other organic polymers electrostatic bridge effect to enhance the physical strength of paper, reduce the loss of fiber or filler, speed up the filtration of water, enhance, help to stay, help to filter,
Can also be used for the treatment of white water, at the same time, in the process of deinking can play an obvious flocculation effect.
3, fiber mud (asbestos-cement products) can make the forming of asbestos-cement products drainage is improved, so that the strength of asbestos slab is improved; In the insulation board, the combination of additive and fiber can be improved.
4, in mining, coal preparation industry can be used as mine wastewater, coal washing wastewater clarification agent.
5, can be used for dyeing wastewater, leather wastewater, oily wastewater treatment, turbidity removal, decolorization, in order to meet the discharge standard.
6. In the purification of phosphoric acid, it is helpful to the separation of gypsum in the wet phosphoric acid process.
7. Flocculant for water treatment in waterworks with river water sources. Less dosage, good effect, low cost. Especially with inorganic flocculant compound use effect is better. It will be a highly effective flocculant for waterworks along the Yangtze, Yellow and other river basins.
3) Matters needing attention:
Preparation and storage of aqueous solution should be carried out in enamel, galvanized, or plastic buckets, not in contact with iron products;
When dissolving, the product should be evenly and slowly added into the dissolver with stirring and heating measures, and large lumps and long and violent mechanical shearing should be avoided.
(3) anionic polyacrylamide (APAM)
Anionic polyacrylamide series products are water-soluble linear polymers synthesized by high degree of polymerization. Supplied in a dust-free and free-flowing microgranular state or colloidal form, completely soluble in water,
And because of its microgranular form, it can be quickly dissolved. Different types of polyacrylamide have different active groups, can make different suspended particles flocculation, easy to filter,
Separation. This series of products is almost insoluble in any organic solvents, a large amount of water soluble.
It is widely used in many industries as flocculation, thickening, bonding, scale inhibition, stable colloid, drag reduction, film formation, gel and biological materials.
1) Technical indicators:
Appearance: white granule or powder
Molecular weight: 5 to 25 million
2) Purpose:
1, oil field exploration and development, geology, water conservancy, coal exploration. Used as an additive in drilling mud materials to reduce bit friction, extend bit life, increase roP and footage,
In addition, it is also used in thickening water flooding, fracturing fluid and selective water plugging, which has a significant effect on improving oil recovery rate.
2, used for drinking water purification, river water purification, urban sludge, urban wastewater and industrial wastewater treatment;
3, paper industry for alkali burning clarification, fiber dispersant, can improve the degree of beating, filler retention agent, paper strengthening agent, can be used to improve water filtration rate and white water recovery;
4, used in textile, felt industry sizing, cement quick setting, synthetic resin coating. Photosensitive polymers, adhesives, dispersants, and in agriculture, soil gels, mud stabilizers,
Soil conditioner;
5, sugar industry for sugar juice clarification agent;
6, can be used as aquatic feed additives and binder;
7, refinery water treatment plant treatment oil recovery.