Our Products
Polyacrylamide /
Anionic polyacrylamide emulsion (Flopam EM630,EM635) can be replaced by CHINAFLOC EM3018 EM5018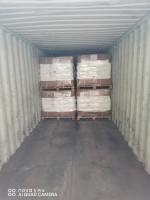 Anionic polyacrylamide emulsion (Flopam EM630,EM635) can be replaced by CHINAFLOC EM3018 EM5018
Flopam EM630,EM635 These two anionic polyacrylamide emulsions from SNF, respectively have 30% and 50% hydrolysis degree and relatively high molecular weight, are widely used in water treatment, mineral processing, oil fields and other fields. The EM5018 can completely replace the two products and achieve high application performance.
https://youtube.com/shorts/8ykP2Z4yuR8?feature=share
I. Product Introduction
Anionic polyacrylamide (APAM) is a water-soluble polymer, mainly used for all kinds of industrial wastewater flocculation sedimentation, precipitation clarification treatment, such as steel plant wastewater, electroplating plant wastewater, metallurgical wastewater, coal washing wastewater and other sewage treatment, sludge dehydration. It can also be used for drinking water clarification and purification treatment. Because its molecular chain contains a certain number of acute groups, it can adsorb suspended solid particles in water to bridge between particles or condense particles to form large flocs through charge neutralization, so it can accelerate the sedimentation of particles in suspension, and has a very obvious effect of speeding up solution clarification and promoting filtration.
Polyacrylamide, is a kind of flocculant, English code (PAM). Main classification: anionic polyacrylamide (APAM), cationic polyacrylamide (CPAM), non-ionic polyacrylamide (NPAM). It is widely used in petroleum exploitation, water treatment, textile, printing and dyeing, paper making, mineral processing, coal washing, medicine, sugar, breeding, building materials, agriculture and other industries. It is known as "auxiliaries for all industries", and also known as "all-round products".
Two, anionic polyacrylamide because it has:
1. Clarification and purification effect;
2. Settlement promotion;
3. Promoting effect of filtration;
4, thickening and other effects.
In waste liquid treatment, sludge concentration and dehydration, mineral processing, coal washing, paper making and other aspects, can fully meet the requirements of various fields.
Generally, "cyclone - concentrator - filter press (slime sedimentation tank)" is used to treat slime water in coal plants. In general, it is the purchase of polymer flocculant (polyacrylamide). The contact between polymer flocculant and slime particles or slime colloid neutralizes the electric property of slime surface, reduces the surface energy, and causes slime particles to condense and precipitate. Polyacrylamide molecular weight is generally between millions, different particle size composition of coal slime water to choose different molecular weight flocculant. Polyacrylamide can be divided into anionic polyacrylamide, cationic polyacrylamide and non-ionic polyacrylamide three types. In the use of polyacrylamide water treatment, to ensure that the type and slime water pH value is consistent, anionic polyacrylamide is suitable for alkaline slime water, cationic polyacrylamide is suitable for acidic slime water, anionic and cationic polyacrylamide mixed use, slime water flocculation precipitation effect is better.
Three, anionic polyacrylamide principle of action:
Anionic polyacrylamide for industrial wastewater treatment: for suspended particles, higher concentration, particles with positive charge, PH value of water neutral or alkaline sewage, iron and steel plant wastewater, electroplating plant wastewater, metallurgical wastewater, coal washing wastewater and other sewage treatment, the effect is good. Drinking water treatment: The water source of many waterworks in China comes from rivers, with high sediment and mineral content and turbidity. Although filtered by precipitation, it still cannot meet the requirements. Flocculant needs to be added, and the dosage is 1/50 of inorganic flocculant, but the effect is several times that of inorganic flocculant. For serious organic pollution of river water can be used inorganic flocculant and my company's cationic polyacrylamide with better effect. Starch factory and a loss of alcohol plant starch grains recycling: now a lot of a lot of waste water containing starch starch factory, now adding the anionic polyacrylamide, the starch particles flocculation precipitation, and then to pass through the filter press filter sediment into the pie, as feed, alcohol plant also can be used anionic polyacrylamide dehydration of alcohol, filter for recycling. Used for mud settlement in river water. Used as dry strength agent in paper making. Used for papermaking auxiliaries and rate AIDS. Adding trace AMOUNT of PAM-ASG-3 anionic polyacrylamide into the pump storage tank before paper making can increase the retention of water filler and fine fiber on the net by 20-30%. Each ton can save pulp 20-30kg.
For example: in the process of coal washing, a large amount of waste water is produced, which directly pollutes the environment. It is necessary to recycle and recycle the coal slime in the water, which is also very valuable, but it takes time and effort to recover the coal slime in the water by natural sedimentation, and the water is not clear.
Four, scope of application:
1. Used in textile and printing and dyeing industry. Anionic polyacrylamide can be used as sizing agent and finishing agent for fabric treatment, as well as a protective layer that can produce smoothness, crease resistance and mildew resistance. With its high moisture absorption, it can reduce the breaking tension of spinning yarn. Polyacrylamide as post-treatment agent can prevent static electricity and flame retardant fabric. Used as printing and dyeing auxiliaries, polyacrylamide can make the product adhesion fastness, high brightness, but also as a bleaching non - silicon polymer stabilizer.
2, mainly used as flocculant: for suspended particles, coarse, high concentration, particles with positive charge, water PH value is neutral or alkaline sewage, due to anionic polyacrylamide molecular chain contains a certain amount of very basic can absorb suspended solid particles in water, so that the formation of large flocculant bridging between particles. Therefore, it accelerates the sedimentation of particles in suspension, accelerates the clarification of solution and promotes filtration. The product is widely used in chemical industry waste water, waste liquid treatment, municipal sewage treatment. Tap water industry, high turbidity water purification, sedimentation, coal washing, mineral processing, metallurgy, iron and steel industry, zinc, aluminum processing industry, electronic industry and other water treatment.
3. Widely used in petroleum industry, oil recovery, drilling mud, waste mud treatment, prevent water channelling, reduce friction resistance, improve oil recovery, three oil recovery promotion.
4, for paper industry, one is to improve the retention rate of filler, pigment, etc. To reduce the loss of raw materials and environmental pollution; Two is to improve the strength of the paper (including dry strength and wet strength), in addition, the use of PAM can also improve the tear resistance and porosity of the paper, to improve the visual and printing performance, but also used in food and tea wrapping paper.
5, other industries, food industry, used for sugar cane sugar, sugar beet sugar production sugar juice clarification and syrup phosphorus float extraction. Enzyme preparation fermented liquid flocculation clarifying industry, also used in feed protein recovery, stable quality, good performance, recovery of protein powder to chickens and raising the survival rate of weight gain, no adverse effects of egg production, synthetic resin coating, civil water plugging grouting materials, building materials industry, improve the quality of cement, construction adhesive, caulking repair and plugging agent, soil improvement, electroplating industry, printing and dyeing, etc.
Five, use method:
1, when used, with 0.1% concentration of water solution, to use neutral water without salt debris is appropriate.
2, when dissolved, anionic polyacrylamide products evenly scattered into the stirring water, stirring speed control at 100~300rpm. Proper heating (< 60°C) can accelerate dissolution.
3, adjust the PH value of the solution to be treated, so that anionic polyacrylamide products play a full role (through the test to choose a better PH value and the amount of this series of products.)
4, the addition of anionic polyacrylamide product solution, should be accelerated with the mixing of the treated liquid, the emergence of flocculation, slow down the stirring speed, to facilitate the growth of flocculation and accelerated settlement.
Six, the principle of use:
The use of anionic polyacrylamide should follow the following principles:
1, granular anionic polyacrylamide flocculant can not be directly added to sewage. It needs to be dissolved in water before use, and its solution is used to treat sewage.
2, dissolved granular polymer water should be clean (such as tap water), not sewage. Normal temperature water can, generally do not need to add temperature. Dissolution is slow when water temperature is below 5℃. The dissolution rate increases with the increase of water temperature, but above 40℃ will accelerate the degradation of polymer, affecting the use effect. Generally tap water is suitable for preparing polymer solutions. Water with strong acid, alkali and high salt content is not suitable for preparation.
3, the selection of polymer solution concentration, it is recommended to be 0.1% - 0.3%, that is, 1 liter of water add 1g - 3g polymer powder.
Seven, notes:
1. The selection of flocculant shall fully consider the requirements of process and equipment.
2. The strength of flocs can be improved by increasing the molecular weight of the flocculant.
3. The charge value of the flocculant shall be screened by experiment.
4. Climate change (temperature) affects the selection of flocculant.
5. Choose the molecular weight of flocculant according to the size of flocs required by the processing process.
6, before treatment, flocculant and sludge should be fully mixed and dissolved.