Our Products
Polyacrylamide /
cationic polyacrylamide of FLOPAM FO4140 SEP can be replaced by Chinafloc C1312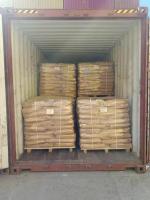 cationic polyacrylamide of FLOPAM FO4140 SEP can be replaced by Chinafloc C1312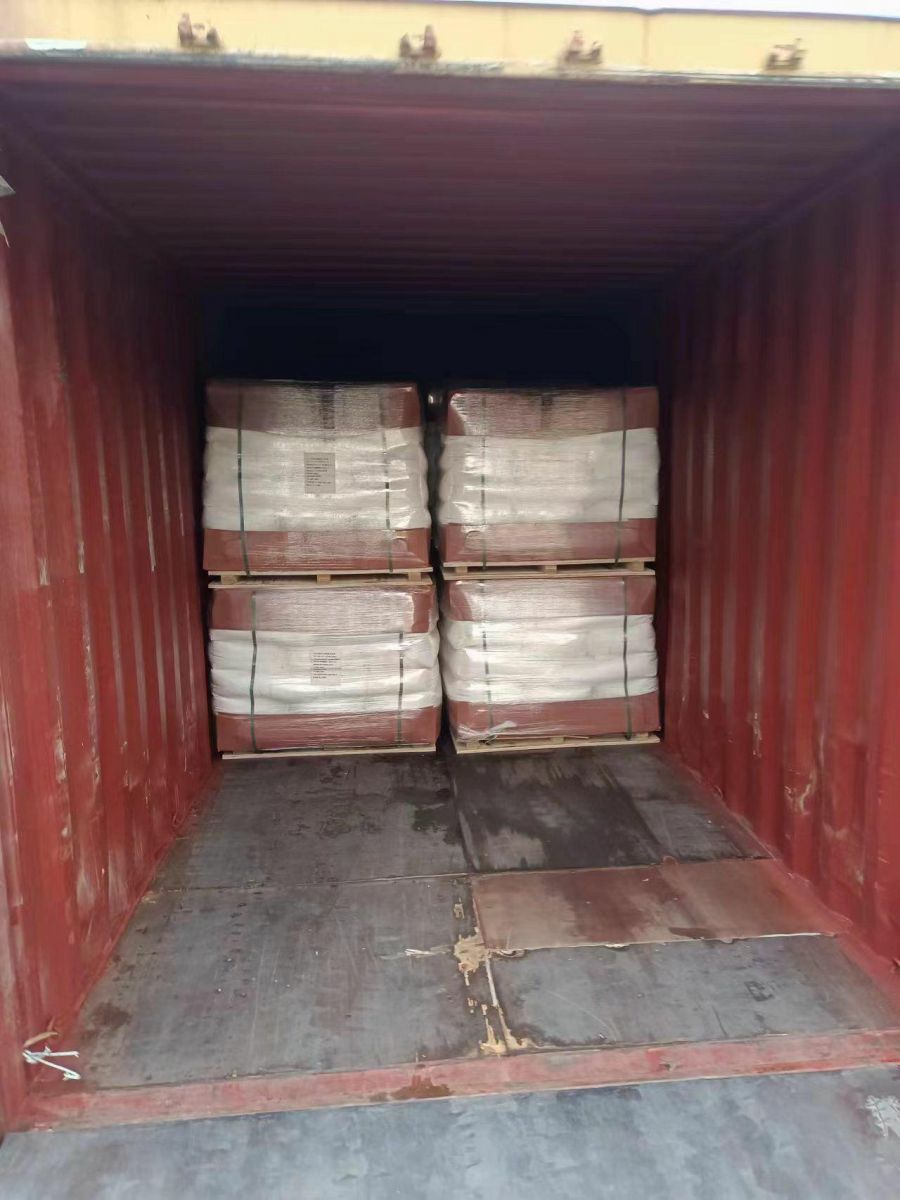 FLOPAM FO4140 SEP is a kind of Cationic polyacrylamide with low charge and high molecular weight ,mainly used for municipal and industrail wastetwater treatment ,chinafloc C1312 is the equivalent model which can replace of FLOPAM FO4140 SEP with better using result.
Cationic polyacrylamide (CPAM) is composed of a cationic unit and acrylamide non-ionic unit copolymer, its molecular chain with can be ionized positive charge group (-CONH2), in water can be ionized into polycationic and small anion, and dispersed in the solution of suspended particles adsorption and bridging, has a strong flocculation.
Cationic polyacrylamide is widely used in water treatment and metallurgy, papermaking, petroleum, chemical industry, textile, mineral processing and other fields, as a thickening agent, flocculant, resistance reducing agent, with gel, sedimentation, reinforcing and other effects. The molecular weight of CPAM is generally lower than that of NPAM and APAM, which is especially suitable for the dewatering treatment of municipal sewage, municipal sludge, papermaking sludge and other industrial sludge.
Introduction of raw materials:
Acrylamide AM: Acrylamide is a white crystalline chemical that is the raw material for the production of polyacrylamide.
Cationic monomers: in the synthesis of cationic polyacrylamide, the more commonly used cationic monomers are methyl acryloxyethyl trimethyl ammonium chloride (DMC), acrylyl hydroxyethyl trimethyl ammonium chloride (DAC), dimethyl diallyl ammonium chloride (DMDAAC), acrylyl aminopropyltrimethyl ammonium chloride (AMPTAC), methacrylic acid -2-(N, N- dimethyl amino) ethyl ester (DM), acrylic acid -2-(N, N- dimethyl amino) ethyl ester (DA), etc. DMDAAC, DAC and DMC are commonly used.
Preparation method:
From the current synthesis methods, cationic polyacrylamide flocculant preparation methods are divided into two categories: one is the cationic modification of polyacrylamide; Second, nonionic acrylamide copolymerizes with cationic monomer.
Cationic modification of polyacrylamide: The preparation of cationic CPAM by cationic modification of polyacrylamide is mainly carried out by Mannich reaction or hydroxymethyl reaction, the introduction of tertiary amine and primary amine groups on the main chain. At present, Mannich modified method has been used to prepare CPAM for industrial production. This method has simple process flow and convenient operation, but it can only obtain products with low cationic degree, and there are more unreacted residual raw materials, so it is easy to generate insoluble polymer in the production process, which affects the performance of products.
Acrylamide and cationic monomer copolymerization: from the perspective of synthetic solvent environment, copolymerization of cationic polyacrylamide production methods mainly include aqueous solution polymerization, reversed-phase emulsion polymerization, reversed-phase microemulsion polymerization, in addition to precipitation polymerization, water dispersion polymerization, radiation polymerization, thermal polymerization, photoinitiated polymerization, micellar polymerization, plasma initiated polymerization and other polymerization methods.
CPAM was obtained by copolymerization of acrylamide and cationic monomer. Compared with the modified method, the copolymerization method has the advantages of simple operation, low toxicity, easy adjustment of the cation degree of the product and low cost, so it is widely used in the preparation of CPAM. The key of the technique is to select the appropriate copolymer and determine the best polymerization reaction system and process conditions.
Production equipment:
The main equipment is: pump, batching tank, polymerization kettle, granulator, box dryer, dry PAM collector, crusher and so on.
Initiation system:
There are two main initiation modes of cationic polyacrylamide polymerization: initiator initiation and physico-chemical initiation. Initiator initiation is widely used at present, including the thermal or photodecomposition of one-component initiator and the REDOX initiation of two-component initiator. Physico-chemical initiation refers to the activation of monomers under the action of an external energy source to initiate polymerization.
Ionic degree:
The cation is the charge density of the chain of CPAM molecules. The cation degree is one of the determining factors of flocculation effect. The ion is too low, the floc is small or ineffective. If the ions are too high, the sludge floc will be repelled by excessive charge. Therefore, for the sludge to be dehydrated, flocculants of different ionic degrees can be used to screen through small experiments to select the best suitable polyacrylamide, which can achieve good flocculant effect, but also make the dosage of the least, save costs. Select the key ion degree look:
(1) Size of flocs: too small flocs will affect the drainage speed; too large flocs will bind more water and reduce the degree of mud biscuit. The size of floc can be adjusted by selecting the molecular weight of polyacrylamide.
(2) floc strength (moisture content) : floc should be stable and not broken under shear action. Increasing the molecular weight of polyacrylamide or choosing the appropriate molecular structure is helpful to improve the stability of floc.
Scope of use of polyacrylamide:
Polyacrylamide occupies a very important position in water treatment, not only has the effect of turbidity removal, decolorization, but also can remove the polymer substances contained in the wastewater, such as viruses, bacteria, microorganisms, tar, oil and other fats such as organic matter, surfactants, pesticides, nitrogen, phosphorus and other nutrient-rich substances as well as mercury, chromium, cadmium, lead and other metals and radioactive substances.
For anionic polyacrylamide, it is suitable for suspension with positive charge, but also for PH greater than the isoelectric point (the charge of zwitterion due to different pH value of the solution changes, when the positive and negative charges of zwitterion value is equal, the solution pH value is the isoelectric point). Conditions for sewage treatment. It can treat the wastewater of papermaking, mineral processing, electroplating, coal washing and machinery industry.
Cationic polyacrylamide is suitable for PH below the isoelectric point system, that is, acid conditions are more suitable. It is widely used in dyeing industry, paint, food processing and other industrial wastewater treatment.
The role of non-ionic polyacrylamide mainly depends on the interaction of polar groups and particles on the polymer chain, through the adsorption bridge to accelerate the settlement and filtration speed. It is suitable for the system with high suspended solid content, large particle size and neutral or acidic PH. It is used in the treatment of sand and gravel mining, clay wastewater and slime wastewater.