Our Products
Polyacrylamide /
Cationic polyacrylamide of Flopam 4115 can be replaced by Chinafloc C0510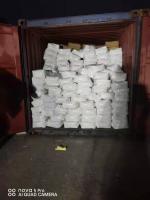 Cationic polyacrylamide of Flopam 4115 can be replaced by Chinafloc C0510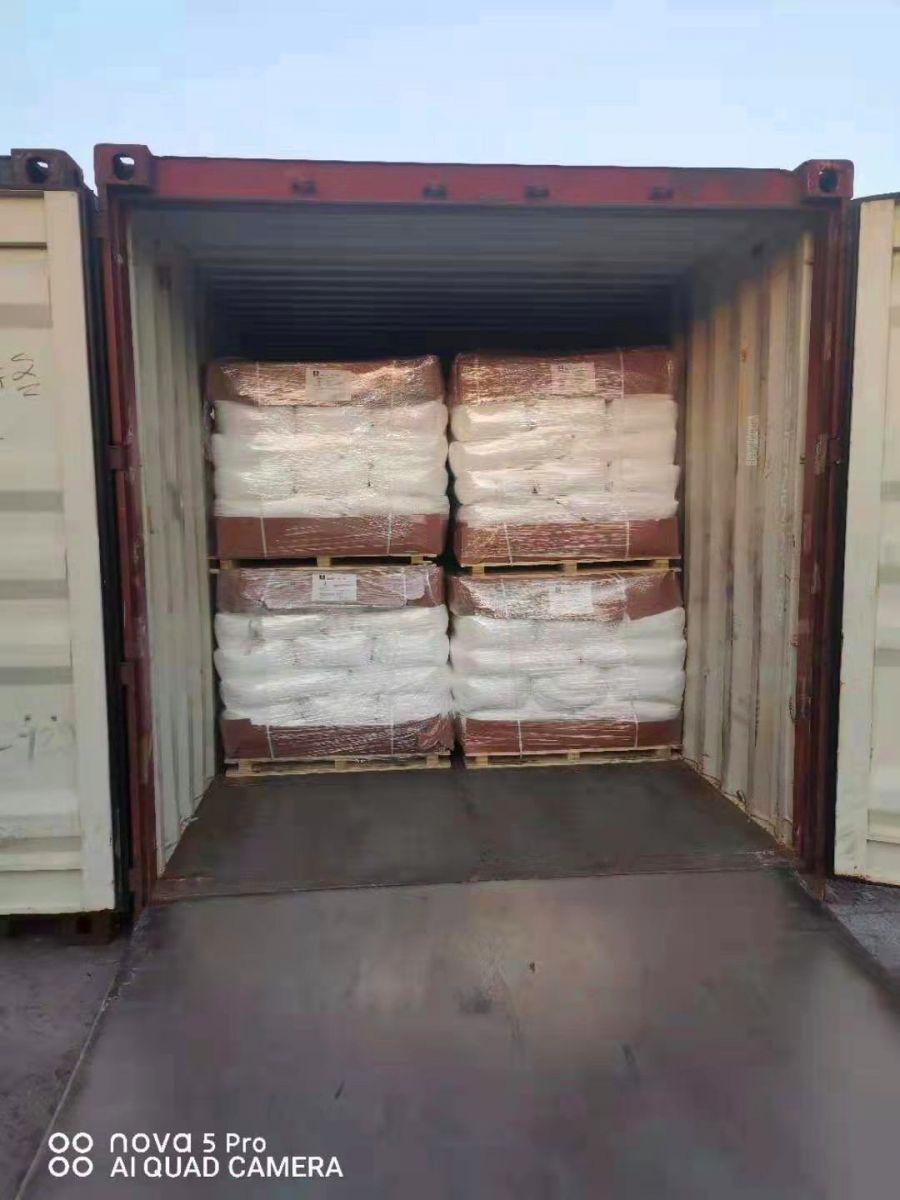 Flopam 4115 is a kind of cationic polyacrylamide with very lower chagre and high molecualr weight ,mainly used for municipal wastewater treatment,chinafloc c0510 is a kind of cationic with 5% charge and 10million molecular weight.it can replace of FLOPAM 4115 totally with good eprformance.
(1) Cationic polyacrylamide flocculants are mainly used in industrial solid-liquid separation processes, including sedimentation, clarification, concentration and sludge dehydration. The main industries used are municipal sewage treatment, paper industry, food processing industry, petrochemical industry, metallurgical industry, mineral processing industry, printing and dyeing industry, sugar industry and various industrial waste water treatment. It is used for municipal sewage and meat, poultry and food processing wastewater treatment in the process of sludge sedimentation and sludge dewatering, by neutralizing the sludge with negative organic colloid with positive charged groups and polymer excellent bridging and condensation function, promote colloidal particles aggregation into large flocculants and its suspension separation. The effect is obvious and the dosage is small.
(2) Cationic polyacrylamide can be used as paper dry strength agent, retention aid and filter aid in the paper industry, which can greatly improve the quality of paper, save costs and improve the production capacity of paper mills. It can be directly used as an electrostatic bridge between inorganic salt ions, fibers and other organic polymers, so as to improve the physical strength of paper, reduce the loss of fibers or fillers, speed up the filtration of water, and play the role of strengthening, retention and filtration. It can also be used in the treatment of white water and play an obvious flocculation role in the process of deinking.
(3) Cationic polyacrylic acid fiber slurry (asbestos cement products) can improve the drainage performance of molded asbestos cement products, improve the strength of asbestos sheet; In the insulation board, the adhesion between the additive and the fiber can be improved.
(4) Cationic polyacrylamide can be used as a clarifying agent for mine wastewater and coal washing wastewater.
(5) Cationic polyacrylamide can be used to treat printing and dyeing wastewater, leather wastewater and oily wastewater, remove turbidity and decolorization, to meet the discharge standards.
(6) Cationic polyacrylamide is helpful to the separation of gypsum in wet phosphoric acid process.
(7) As a flocculant, cationic polyacrylamide is used for water treatment in waterworks with rivers as water sources.
(8) cationic polyacrylamide powder cationic polyacrylamide is often used in sewage treatment of organic wastewater: usually, sewage with suspended particles negatively charged sewage is flocculated and precipitated. Depending on the cationic acidic or alkaline medium in the flocculation unit, it is very effective to use electronegativity to clarify sewage rapidly. In addition to powder polyacrylamide, polyaluminum chloride and anionic polyacrylamide moulding products are also widely used in organic wastewater treatment.
(9) Cationic polyacrylamide used in alcohol factory, brewery, monosodium glutamate factory, sugar factory, meat factory, beverage factory, textile printing and dyeing factory and a variety of wastewater treatment plants. It contains various organic solvents, inorganic and organic sulfides, hydrocarbons, chlorine, oils, mercury, and other environmentally hazardous components, and can be flocculated with polyacrylamide prior to discharge. In the process of textile printing and dyeing can also be used as mud treatment agent, selective water blocking agent, water thickening agent, softener, antistatic agent and general disinfectant.
(10) Cationic polyacrylamide used for water purification, oil-water system demulsification, oil-containing wastewater treatment, wastewater recovery and sludge dewatering; Polyacrylamide can effectively reduce the friction of fluid, adding a small amount of polyacrylamide to water can reduce the friction by 50 to 80%
At present, there are still many problems in industrial wastewater treatment, which are more difficult to control due to the diversity of industrial wastewater network. The difficulty is the chemical oxygen demand in the water. Because these chemical oxygen demands are difficult to degrade, the chemical oxygen demands of the treated water remain above national and local discharge standards. Currently, the main way to degrade Chinese water is through chemical removal of chemical oxygen demand, which is the removal of chemical oxygen demand from water by appropriate chemical methods. At present, PCL and gas station as two flocculants have very preliminary treatment capacity, chemical oxygen demand removal rate of about 30%. The value of pollutants, the preparation and production of special super flocculants and the tests of many projects are much higher than those of traditional flocculants, which can save a lot of enterprise costs. Our commonly used flocculants include polyaluminum chloride PAC, polyacrylamide PAM and other water purification flocculants. The wastewater was decolorized by polyaluminium chloride, and the biochemical oxygen demand/chemical oxygen demand value increased obviously after treatment. After treatment, the biochemical/chemical oxygen demand value of the water is greatly increased, heavy metals are removed from the wastewater, the biodegradability of the wastewater is improved, and phosphorus and sulfide are removed.