Our Products
Flocculant /
Cationic flocculant used for sludge dewatering(Chinafloc C7512)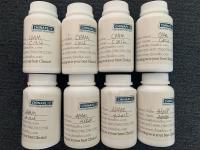 Cationic flocculant used for sludge dewatering(Chinafloc C7512)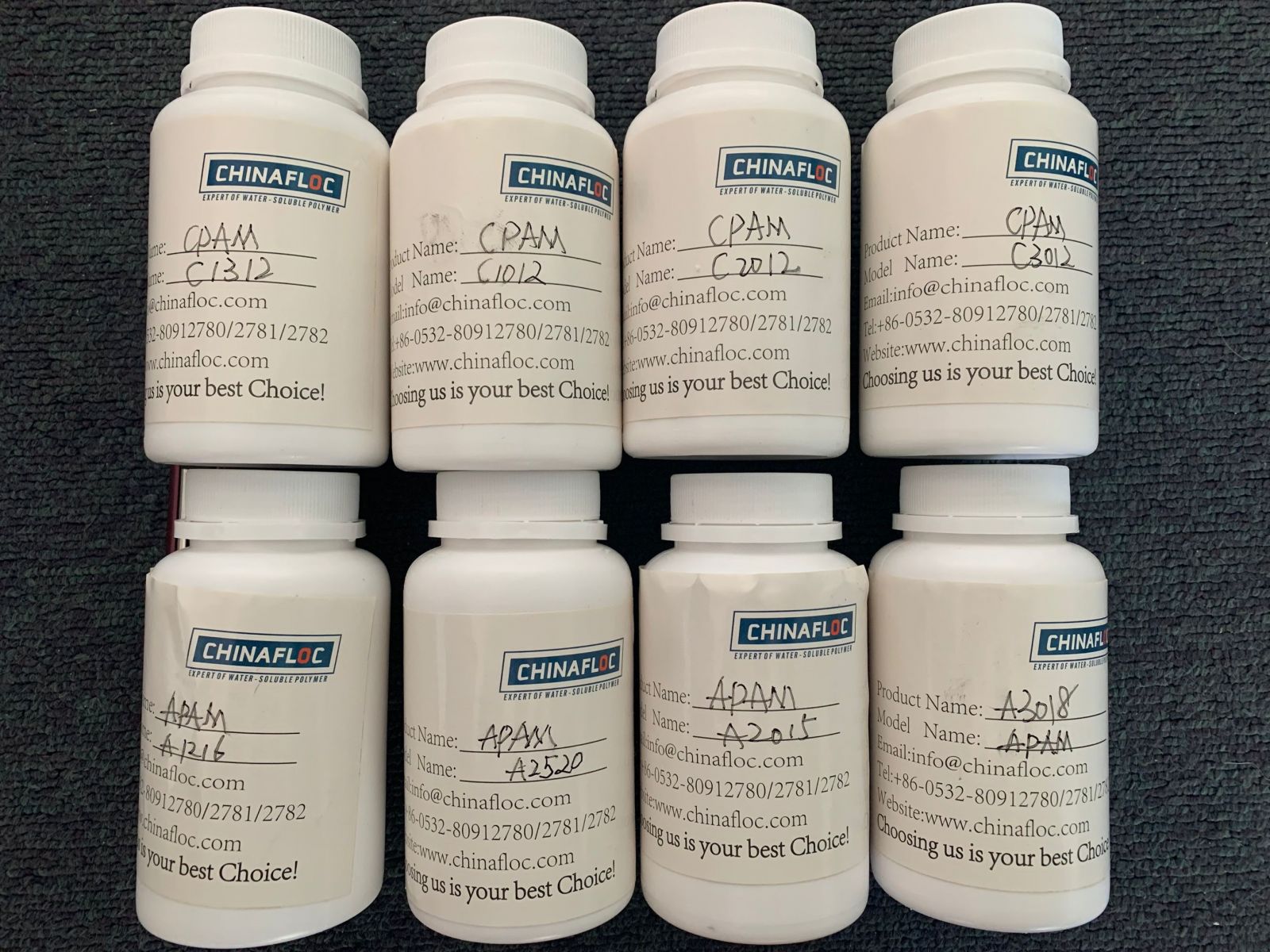 1. Product characteristics
As a flocculant,Cationic flocculant is a kind of water-soluble polyelectrolyte, which is nontoxic, tasteless, soluble in water easily and insoluble in organic solvents, such as ethanol and acetone. The molecular chain is flexible, relative molecular wight is steady, ionic distribution is even. The floc forming and separation speed is fast. wiith firm floc and high dewatering effect.
2. Quality index
Product Name

Model

Solid

Content(%)

Molecular

Weight

(Million)

Cationicity

(%)

Application

Cationic

flocculant

ChinaflocC0510

≥89%

High

Low

1.Municipal and industrial wastewater treatment

2.Sludge dewatering

3.Papermaking agent

ChinaflocC1312

≥89%

Very high

Low

ChinaflocC2012

≥89%

Very high

Low/medium

ChinaflocC3006

≥89%

high

Medium

ChinaflocC3012

≥89%

Very high

Medium

ChinaflocC4008

≥89%

High

High

ChinaflocC5006

≥89%

Medium

Very high

ChinaflocC6006

≥89%

Medium

Strongly

ChinaflocC7006

≥89%

Medium

Very strongly

Chinafloc C8008

≥89%

Medium

Very strongly
3. Application
(1)cationic flocculant can be used for the treatment of domestic sewage and organic waste water, such as ethyl alcohol, paper making, aginomoto factory, sugaring, forage, printing and dyeing textile.etc. For the treatment of municipal sewage, sludge sediment and dewatering of waste water from the meat, poultry, food process.
(2),cationic flocculant can be used as drying and strengthening agent, retention agent, filter agent in paper making industry, for white wastewater treatment, too. At the same time, it has high flocullant effect in the process of deinking.
(3)It can be used as the clarifier of waste water in mining and coal washing industry.
(4) cationic flocculant can be used for the treatment of dyeing, leather and oily wastewater.
(5) As a flocculant ,In the phosphoric acid purity process, it will assist the separation of gypsum..
(6)cationic flocculant can be used as the flocculant for the running water treatment from river sources, especially has high treatment effect mixed with inorganic flocculant.
(7)It can be used as oil chemical assistants, such as anti-clay swelling agent, acidic gelatinizer. etc .
Strength of sludge flocs
Modern advanced sludge dewatering technology requires that sludge flocs have sufficient strength to adapt to the increasingly high shear stress environment of dewatering equipment.
High speed centrifugal dehydration can achieve higher 3500rpm speed. The separation factor of centrifuge was improved, and the shear strength of sludge floc was enhanced. The unstable flocs will break up into small flocs under the strong shear force, which will lead to the decrease of mud separation effect, turbidity of centrifugal effluent and mud biscuit degree.
On the advanced belt filter press, because of the faster and faster belt speed and the higher tension force of the filter belt, the sludge flocs may also be not strong enough and easy to disintegrate, resulting in the "sludge running" and the decline of solid recovery rate.
4.advanctage:
strong shear liquid flocculant
As a leading flocculant supplier in China, our company has developed a new product with excellent shear resistance solid liquid flocculant, which is especially suitable for modern high strength and high shear solid-liquid separation equipment.
Multiple junction points
Ordinary structure of flocculant molecular chain can be easily cut off under the action of strong shear force. Polyacrylamide Flocculant have multiple bonding points through their unique molecular structure design, which greatly improves the ability to capture sludge particles and achieve rapid sludge separation, while maintaining stability under strong shear stress.
Extraordinary shear resistance
Polyacrylamide Flocculant can effectively cope with the performance of strong shear force, and ensure excellent mud biscuit and clarity of filtered water.
Safe and convenient to use
Solid curing time is only 40 minutes, liquid curing time is only 20 minutes; easy to prepare, can realize automatic continuous dispensing; no dust, safe to use.
tag:cationic flocculant,sludge dewatering,Chinafloc C7512