Our Products

Super Absorbent Polymer
CHINAFLOC-SAP is a high performance super absorbent polymer based water retainer scientifically formulated using an innovative cross-linked co-polymer of acrylamide and potassium acetate.
CHINAFLOC-SAP super absorbent polymer has a range of applications but is primarily used as a highly effective water retainer for soils and substrates in farming, agriculture and horticulture.

Products Show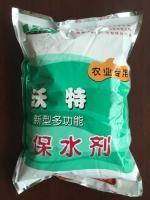 SAP(super absorbent polymer) is a special polymer used for agriculture.