Our Products
Polyacrylamide /
AN934 from SNF can be subsitituted by Chinafloc A2320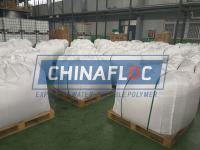 AN934 from SNF can be subsitituted by Chinafloc A2320
AN934 is a kind a anionic polyacrylamide with very high hydrolysis degree and ultra high molecular weight of anionic polyacrylamide used for oilfield and wastewater treatment.
as our expereince,Chinafloc A2320 can replace of AN934 totally in the specific applications.
Product Name

Model

Solid

Content(%)

Molecular

Weight

(Million)

Hydrolysis degree(%)

Application

Anionic

polyacrylamide

ChinaflocA2718

ChinaflocA3018

ChinaflocA2820

Chinafloc A3020

≥89%

Very High

Very high

Medium

High

Medium

Medium

Oil drilling mud additive

ChinaflocA2320

ChinaflocA3020

ChinaflocA2525

≥89%

Medium

High

Medium

EOR

(Enhanced Oil Recovery)

DRA-1512

≥89%

MEDIUM

Low

DRA

Drag reduction agent

Or fricition reducer

ChinaflocA2718

ChinaflocA3018

ChinaflocA1216

ChinaflocA1316

≥89%

Medium

Medium

Low

Low

Industrial Wastewater treatment

A2520

A1216

A1316

A3016

A2015

≥89%

Very high

Medium

Medium

Medium

Medium

Medium

Low

Low

Medium

Medium

Mineral processing

A3020

A3019

A3018

≥89%

Very high

Very high

high

Medium

Medium

medium

Construction bored piling
1.Well drilling mud raw materials:
In oil field exploration and development and exploration of geology, water and coal, polyacrylamide( flocculants)is used as adhesive of well drilling mud raw materials, can improve the service life of drill bits, improve the drill speed and drilling footage, and reduce plugin replacing drill, and has prominent well slough preventing effect, and polyacrylamide( flocculants)can be used as fracturing fluid of oil fields or plugging agent of controlling profile and plugging water.
2. Industrial Waste Water Treatment:
Water sources of many tap water factories come from rivers, the sand and mineral contents are higher, water is muddy, the water still can not achieve demands although passing through sedimentation and filtration, and flocculating agent needs adding; however huge adding amount generates increased mud amount and bad effect. The adding amount is only 1/50 of inorganic flocculating agent if anionic-polyacrylamide is adopted as flocculating agent, but the effect is several times better than the organic flocculating agent, and even dozens of times.
3. Textile Auxiliary Agent:
polyacrylamide( flocculants)can be added with some other chemicals to prepare chemical grout, is used to starch textiles, can improve the adhesive property, penetrability and desizing performance, enables the textile to have electrostatic prevention performance, reduces the desizing rate, and reduces the starch mixing spots, cloth machine breaking efficiency, and falling objects.
4. Paper-making adhesive:
polyacrylamide( flocculants)can be used as fining agent, residency agent, filtration aid and paper dry and wet intensity reinforcing agent in paper-making industry.
5. Mine Washing:
polyacrylamide( flocculants)can be used in coal washing tailing centrifugal separation, can be used in sedimentation and filtration of coal powder and coal mud, and can improve the recovery rate of coal powder and the filtration speed.
6. Sewage Water Treatment:
When sewage water systems are acidophilic, it is more suitable to select nonionic-polyacrylamide, the product can be matched with flocculating agent PAC, aluminium sulphate and the like, and it has the best effect in water treatment.
7. Metallurgical Mineral Dressing:
polyacrylamide( flocculants)can be used in floatation and smelting of Zinc, manganese and copper mines, its leachate and slag can be added into PAM to improve the separation efficiency.
8. Sand Prevention and Solidification:
The nonionic-polyacrylamide is dissolved into 0.3% concentration, cross-linking agent is added, and the product can be sprayed on desert to prevent and solidify sand.
9. Chemical mudding agent:
9.5 share nonionic-polyacrylamide is used and is mixed to 0.5share NN-methylene diacrylamide, the product can be used as chemical mudding agent for plugging water of dikes, ground foundation, channels and the like.
10. Oil field profile controlling and water-plugging agent:
polyacrylamide( flocculants)can be matched with lignocellulose, a certain amount of chemical adhesive can be added, and the product can be used as oil field profile controlling and water-plugging agent.
11. Soil humectants:
polyacrylamide( flocculants)can preserve water and solidify sand for soil and can play a role of humectant on slope grass planting, tree planting, and sand solidification and dust prevention of soil.
Useing Instruction
1. Powdered polyacrylamide is unfavorable to be used directly. It must be dissolved by clean water (such as tap water) before using. Then add according to certain proportion.
2. It is recommended that the concentration during dissolving keeps 0.1%-0.3% and do the second attenuation before using.
3. Add the polyacrylamide slowly and evenly into the water tank with stirrer while the mixing speed should not be strong (stirring speed is advisable to 100-300 rm) to avoid decreasing of polyacrylamide shear force. It is easy to clump together and form "fish eye" if feed too fast.
4. The water temperature should not exceed 60 and room temperature is fine.
5. The storage of configured polyacrylamide solution: cationic PAM should not be more than a day and anionic PAM should not be more than two days to avoid degradation.
6. Keep the solution far away from iron ion because the iron ion is catalyst which is easy to make the polyacrylamide resolve.
7. It is recommended to use diaphragm or vacuum pump or low pressure centrifugal pump when pump the materials (because the high speed rotary pumps make polyacrylamide degradation).
You may like:
Anionic polyacrylamide for copper mining
What kind of polyacrylamide can be used for mineral(coal, gold, silver, copper, iron, lead and zinc) processing?
Anionic polyacrylamide used for Lead,Zinc,cooper,gold mining
what kind of polyacrylamide(flocculant) we use for coal washing?
Mineral processing chemicals of anionic polyacryamide and nonionic polyacrylamide
Anionic polyacrylamide(flocculant) for Lead and Zinc processing